Learn 60 new idioms & phrasal verbs through fun activities!
I completely understand! Idioms and phrasal verbs are notoriously hard to learn. There is no quick fix, but you can make the process more enjoyable! We've created this mini-ebook so that you can expand your vocabulary without boring yourself to tears (an idiom meaning to make yourself incredibly bored!)
We hope you love it as much as we enjoyed creating it!
Lucy x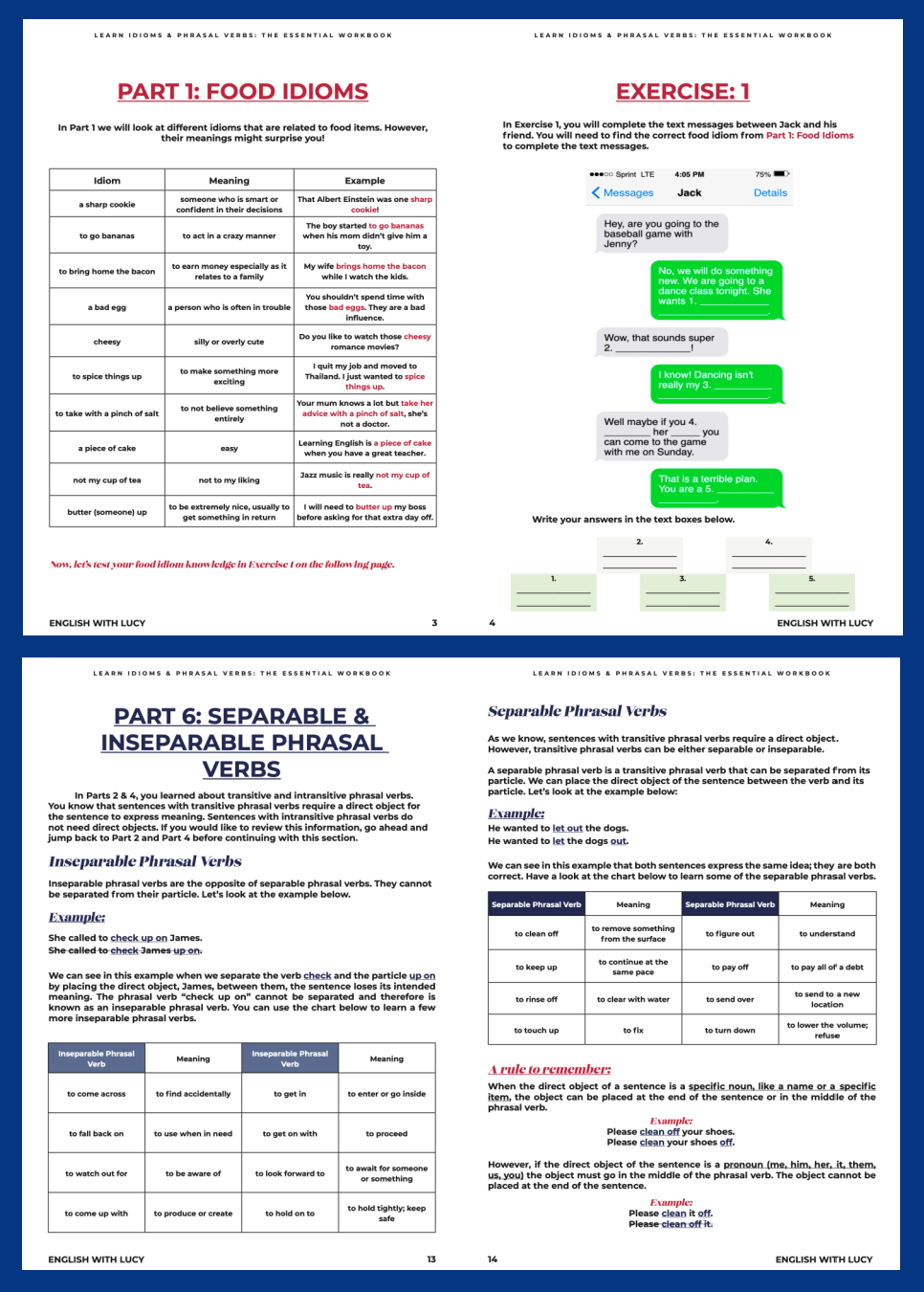 Try something else:
Take a look at my other courses and boosters!