Does this sound like you?
You struggle with the English consonant sounds

You are learning English and you want to sound more natural and fluent

You are tired of repeating yourself because people don't understand you

You are trying to boost your English level and get better grades in English exams

You like the way the modern RP accent sounds, and you'd like to speak with it yourself

You live in an English-speaking country and you want to improve your income, your business, and your life!
Here is the good news…
You can learn how to speak with beautiful British English pronunciation and communicate more effectively
… and you don't have to take a long course to start getting the results you want!
I am Lucy and I have taught hundreds of people just like you how to improve their English pronunciation and feel more confident when speaking the language.
Stop doubting yourself and start your pronunciation lessons for gorgeous English!
Introducing…
The Consonants Package!
This package of lessons, taken from the full course, will show you how to produce each of the British English consonant sounds. We'll compare similar sounds and practice them together, helping you to avoid common mistakes and mispronunciations.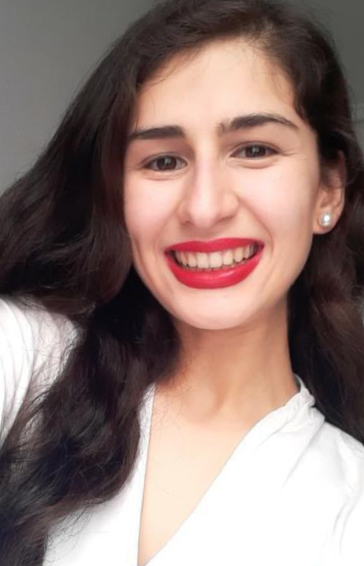 'I took the full course. I watched one video per day, taking notes, and practising. By the end of the course I knew how to articulate every sound, connecting them together to speak more fluently. I would like to thank Lucy for this unforgettable experience! I highly recommend this course from the bottom of my heart! It's completely worth it!'
- Camila P, Argentina
Is The Consonants Package enough for you?
The majority of students enrol in our Complete British English Pronunciation Course! You can click below to discover all it has to offer (spoiler: it offers a LOT!)