Join the British English Pronunciation Course by English with Lucy!
Does this sound like you?
You are learning English and you want to sound more natural and fluent

You are tired of repeating yourself because people don't understand you

You are trying to boost your English level and get better grades in English exams

You like the way the modern RP accent sounds, and you'd like to speak with it yourself

You live in an English-speaking country and you want to improve your income, your business, and your life!
Here is the good news…
You can learn how to speak with beautiful British English pronunciation and communicate more effectively
… and you don't have to take a long course to start getting the results you want!
I am Lucy and I have taught hundreds of people just like you how to improve their English pronunciation and feel more confident when speaking the language.
Stop doubting yourself and start your pronunciation lessons for gorgeous English!
Introducing…
The Complete Beautiful British English Pronunciation Course!
You will take a deep look at how to produce each sound that comprises the standard British English pronunciation, plus how to implement the correct use of intonation, stress, connected speech, and much more. 
I am going to teach you how to identify and correct:
Pronunciation and intonation mistakes

Phoneme analysis

Phoneme combination

Pronunciation rules and tricks

Connected speech

Rhythm and stress
With over 1 billion speakers worldwide, English is the most spoken language in the world. 
After learning the English language fundamentals, the most difficult thing to master pronunciation and intonation.
This course is for you if :
You want to speak English clearly and feel more confident in your daily conversations

You want to pronounce English like a native or near-native speaker for your business or career 

You need to boost your grades and achieve an advanced level in English 

You want to learn English from home and take a course at your own pace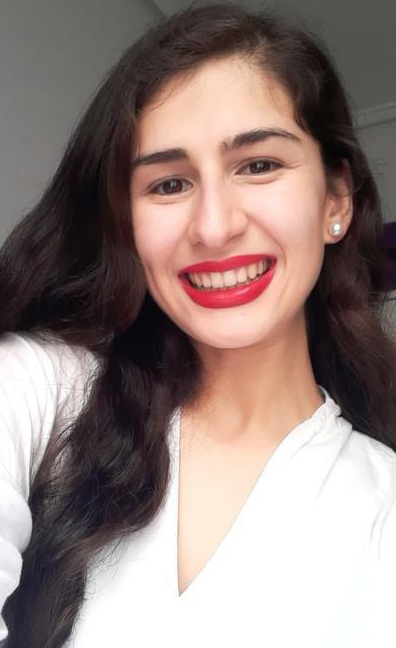 I watched one video per day, taking notes, and practising. By the end of the course I knew how to articulate every sound, connecting them together to speak more fluently. I would like to thank Lucy for this unforgettable experience! I highly recommend this course from the bottom of my heart! It's completely worth it!
- Camila P, Argentina