There's a reason why this challenge is designed to get you dramatic results...
I interviewed 3 incredible businesspeople who are experts in recruitment & interview preparation, entrepreneurship, and working in big corporations. Not only will you learn from their language, you'll also learn from their experience and advice.
Each day you will listen to a 60-90 second conversation clip. These are real, interesting conversations with native speakers!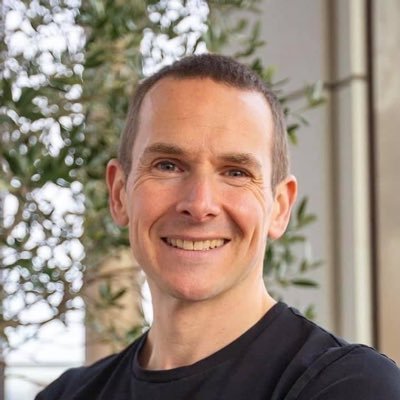 Noel Andrews

CEO of jobrack.eu
Expert on interviews and hiring

Noel runs a huge recruitment website, and has worked in corporate recruitment for decades. He knows all of the tricks in the trade, including how to make sure that you get your dream position!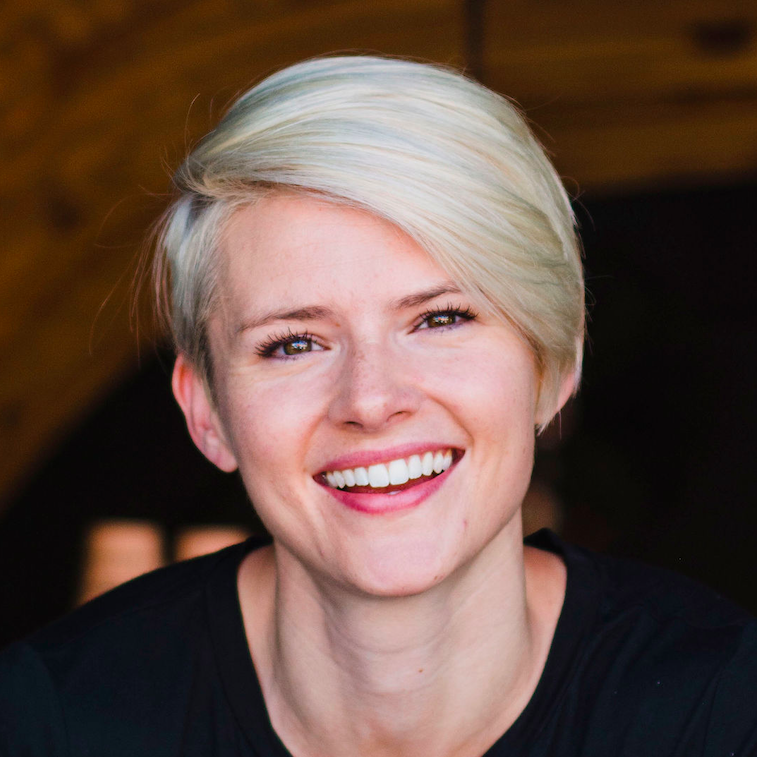 Jodie Cook
Forbes Writer, Author, Entrepreneur
Expert on mindset and productivity

Jodie is a very inspirational woman. She is a GB Powerlifter, CEO, writer for Forbes, and author of over 20 books. She has amazing advice for staying productive and getting places in life!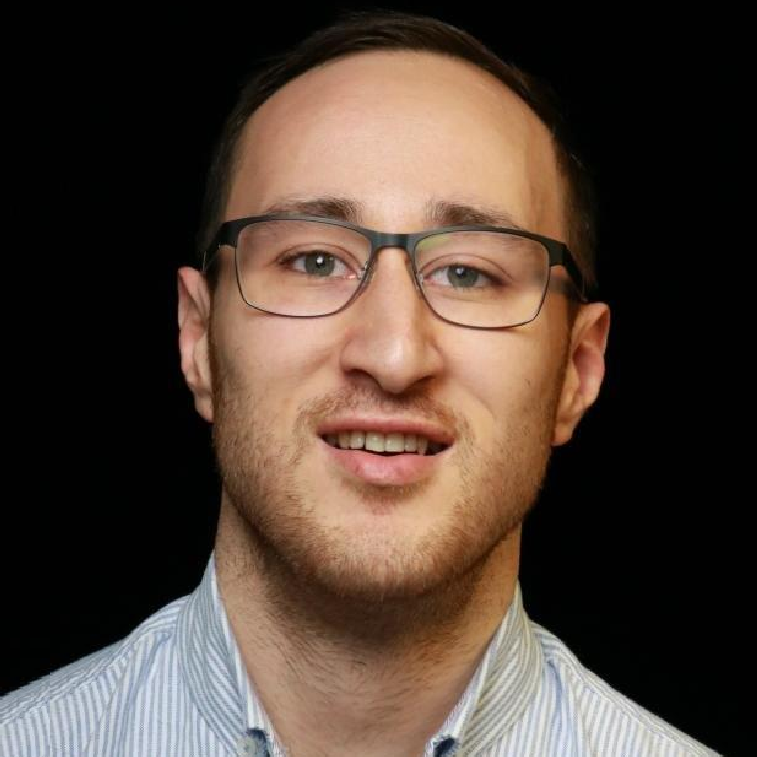 Ahmed Mir
Previous Top Amazon Employee
Expert on getting a job at top companies

There's a secret to getting a good position at top international companies, and Ahmed knows the secrets! He tells us what it's like working for a big corporation, and his advice for the UK workplace.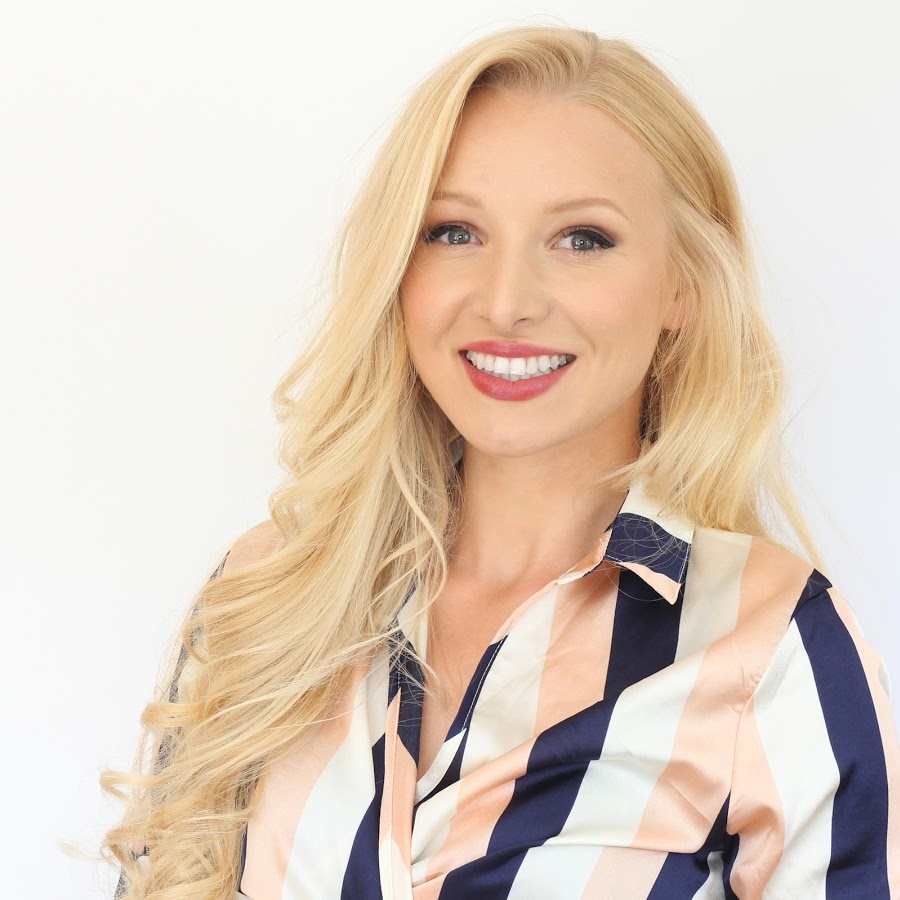 Hi! I am your teacher Lucy, and I will train you to feel comfortable and confident in professional situations!
I am passionate about teaching my students to speak and understand English in a business context.
I will train you to sound natural, yet professional.
I will train you to understand the words and phrases that are genuinely used in business situations.
I will train you to follow natural-paced conversations.
My challenge will drastically transform your professional vocabulary skills, and help you to improve your listening skills and your pronunciation!
Enjoy listening to interesting interviews with native English business Experts. learn from their language AND their advice!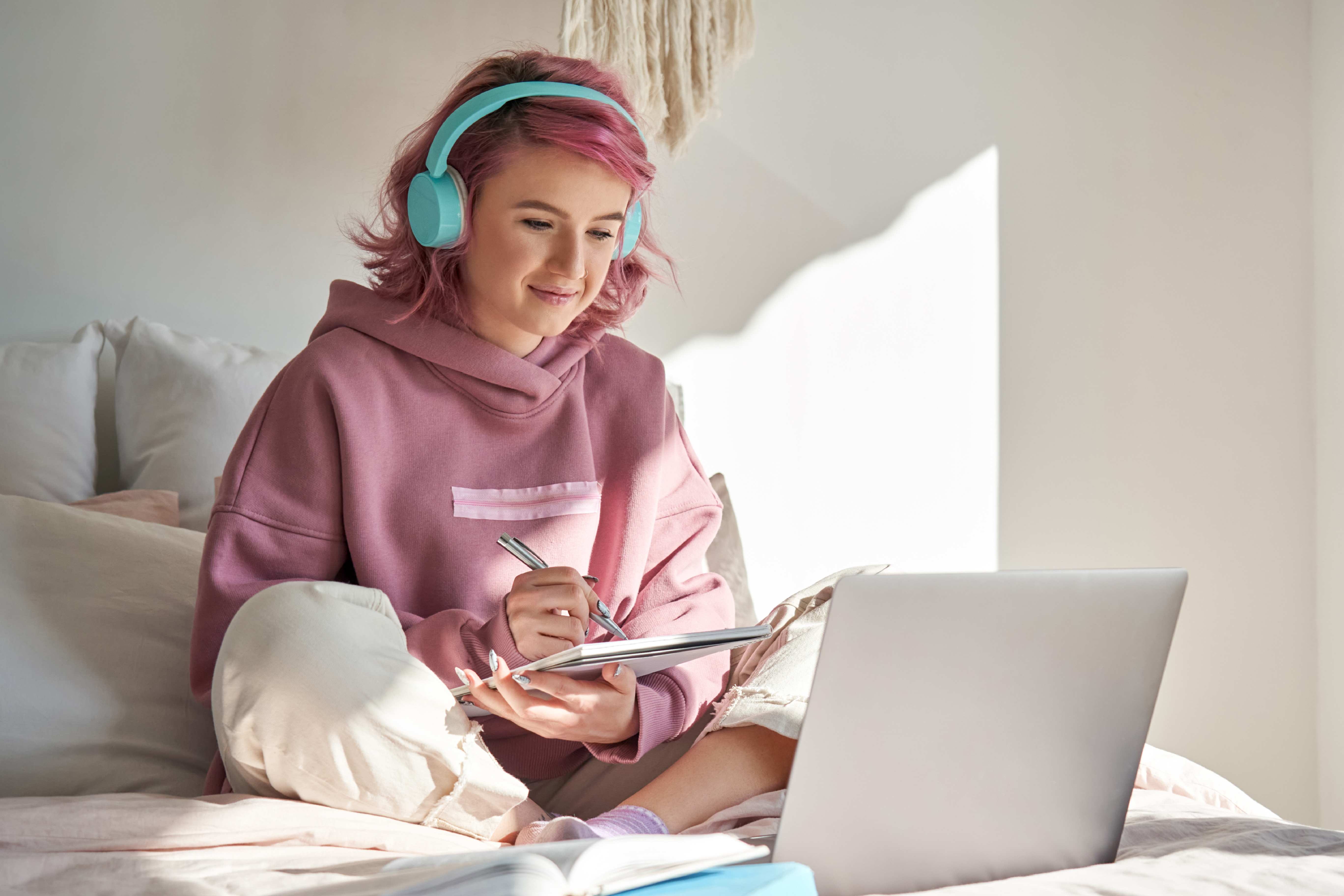 ✅ 30 Real Interview Clips

Listen to a 60-90 second audio each day of an interesting conversation between native speakers on a business English topic like recruitment, interviews, hiring, and working life.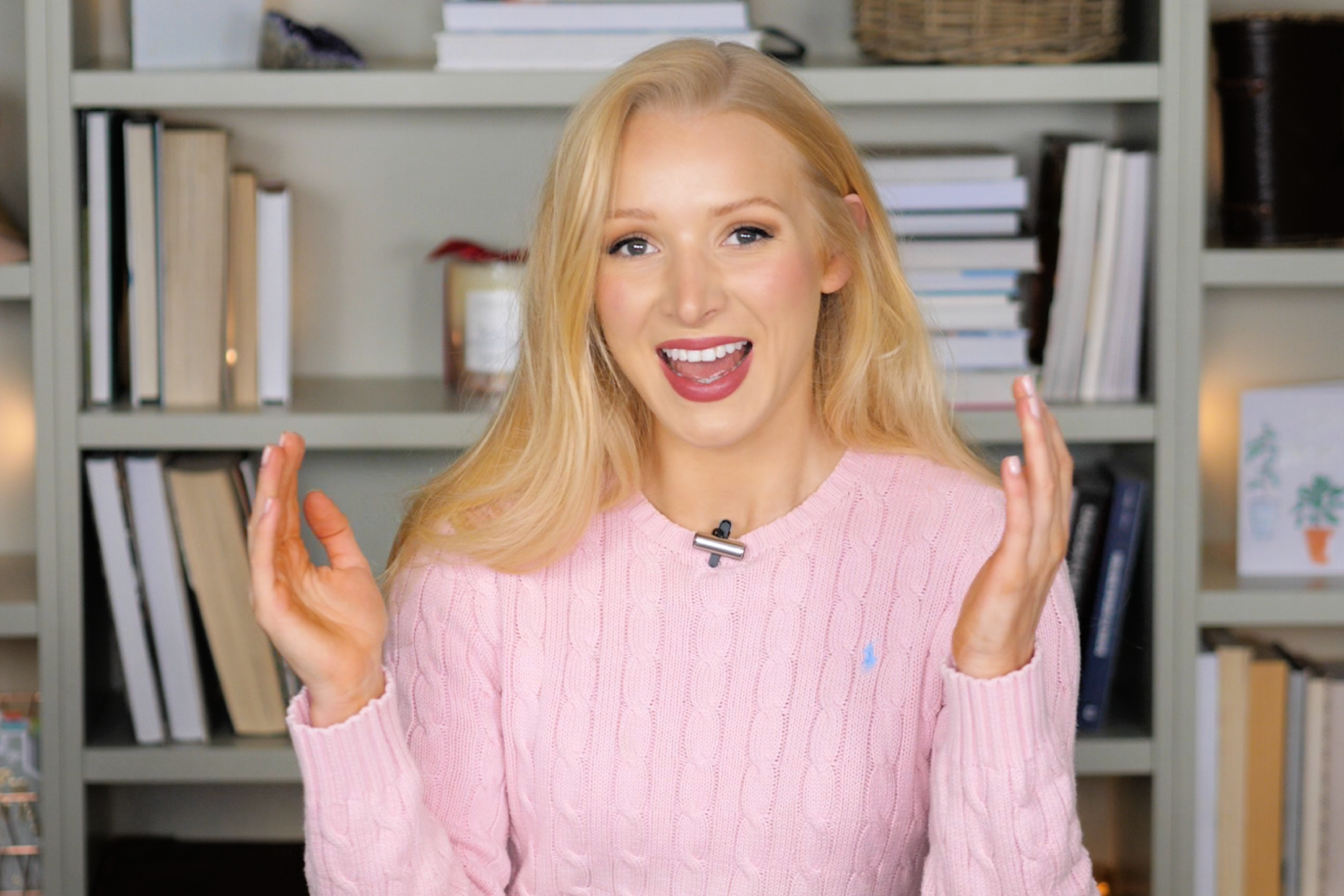 ✅ Proven Method
Each day, Lucy guides you through her methodical approach to improving your vocabulary and listening skills. She has transformed the lives of thousands of students in her 8 years of teaching English.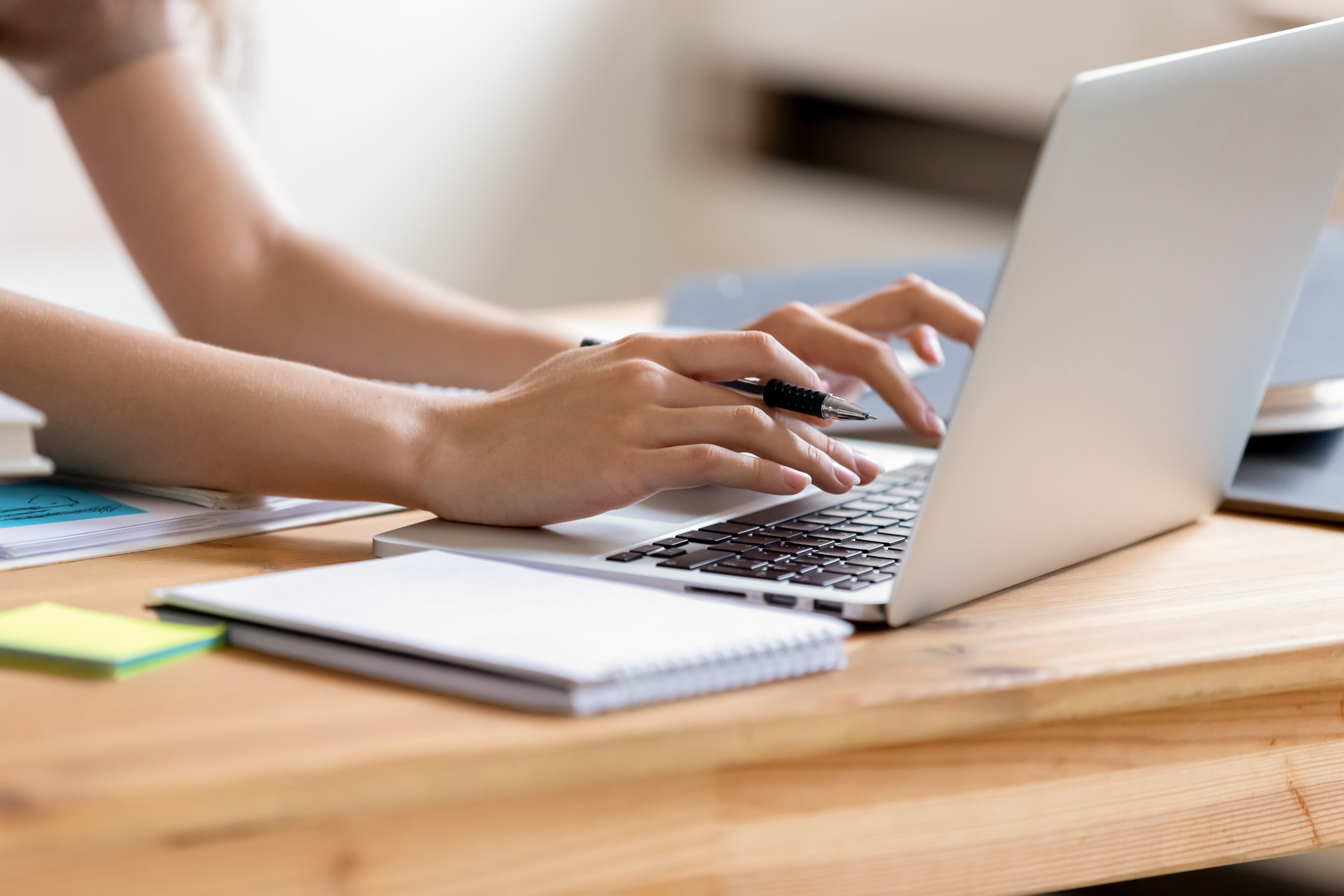 ✅ 33+ Daily Exercises

Each day you have 3 transcription exercises, 5 comprehension questions, 10 gap fill exercises, and 15 vocabulary questions. You can choose how much you do each day.

Enrol in the 30 Day Business English Listening Challenge now to transform your professional skills!

Are you learning English to:

💬 Increase your monthly salary?
💬 Feel more confident in the workplace?
💬 Find a better job?
💬 Be able to participate in professional communication?
Did you answer YES to any of those questions?
I'm excited, because I can help you!
According to EF, Improving English yields an average 18% improvement in expected salary!
Many international companies require their employees to speak in English!
Most international conferences are held in English!
With my new 30-Day Business Listening English Challenge you will:
✔️ Learn to use lots of English vocabulary that is appropriate for a professional environment.
✔️ Learn about English workplace culture and language.
✔️ Improve your listening skills to avoid embarrassing miscommunication errors.

Now, I have some terrible news, and some excellent news.
I think we'll start with the terrible news, to get it out of the way:
Business English is vastly different to conversational English. It can be a major barrier for English students.
Many students have no structure to their learning, and end up studying business English inefficiently, in a boring way.
This means that they make little progress, and lose motivation.
Are you ready for the excellent news?
I have yielded amazing results with my professional students! Many have gone on to get their dream jobs, speak at huge conferences, and command massive pay rises!
Look at what my dear student Nguyen had to say:
Thanks to Lucy's course I am not afraid any more to speak or ask my boss questions at work. I understand everything first time. I wish I did this course sooner. It would have prevented a lot of stress.
Nguyen, Vietnam  
Are you ready for more excellent news?
I have created a 30-day course that will train you to understand professional conversations. I will teach you well over 300 business English vocabulary words and phrases in just 1 month. You'll also benefit from the advice and experience of 3 business and recruitment experts.
Imagine how much that will improve your vocabulary and understanding! We use a great memory method, and 33+ daily exercises to test your learning and boost vocabulary, listening, pronunciation, and memory.

Listening is the hardest skill to master, but I have an amazing opportunity for you!
In my view, there are 6 exercises that really work, and all of them feature in this challenge!
1. Transcription exercises
Transcription exercises are seriously effective. Play a sentence, and write what you hear. Then, read the sentence and compare your result. Over time, this trains your brain to start working in a more analytical way.
✅ Each day in this challenge you have 3 transcription exercises!
2. Real conversation clips
My pet hate (something I hate most) is when textbooks give scripted conversations. They aren't authentic, and they won't help you in the real world! If you want to improve your listening skills, you have to listen to real conversations.
✅ Each day in this challenge you have a real, 60-90 second conversation clip with a business expert!
3. In-the-moment comprehension
Take a real conversation, and answer true/false or multiple-choice comprehension questions in real-time, as you listen. In real life, you won't have time to pause a conversation, and think about what everything means. You've got to try to gain general understanding in the moment.
✅ Each day in this challenge you have 5 real-time comprehension exercises!
4. Targeted Vocab Study
It seems broad, but if you don't know a word when it's written down, how on earth (how, emphasised) are you going to understand it when you hear it in a fast-paced conversation? If you want to improve your listening skills, you have to check where you are lacking in vocabulary, and try to fill in the gaps!
✅ Each day in this challenge I teach you 12-19 relevant vocabulary words!
✅ 15 daily vocabulary exercises - I test you on vocab from previous days!
5. Studying spoken English and pronunciation
Conversational English is hugely different to written English. To understand it you need to focus on the language used. You need to know about topics like:
emphasis
clauses
negotiation
​✅ Each day in this challenge there is a 'Language & Pronunciation Focus' lesson!
6. FEEDBACK AND CONTACT WITH A TEACHER
What if you have a question or a doubt? What if you want to write some sentences using the new words you've learnt?
​✅ Each day you can participate in the challenge community and receive feedback and answers from me and my teachers!
YOU ALSO GET LIFETIME ACCESS, SO YOU CAN TAKE THE CHALLENGE AT YOUR OWN PACE!
To summarise, in total you get:
✅ 90 transcription exercises
✅ 30 conversation audios
✅ 130+ comprehension exercises
✅ 300+ vocabulary exercises
✅ 30 gap-fill exercises (10 questions each)
✅ 15 language/pronunciation focus lessons
✅ 15 extra reading opportunities
✅ A private challenge community section monitored by me and my teachers!
MAKE THIS COURSE WORK FOR YOU - choose the activities you do each day!
Are you ready to join?
The Challenge costs $129 - for ALL of the audios, exercises, and information.
YOU HAVE LIFETIME ACCESS!

Lucy, I want to join, but how does it work?
In this challenge, you will learn to communicate clearly and effectively in a professional environment!
✅ The first lesson is released after you purchase, and you receive daily lessons for 30 days.
✅ After the 30 days, you have lifetime access to the course content.
✅ Each lesson will take 15-30 minutes of time, depending on how many exercises you choose to complete.
✅ Each daily lesson consists of:
✔️ 3 sentence transcription exercises.
✔️ a 60-90 second conversation audio
✔️ 4-5 comprehension exercises
✔️ a gap-fill exercise with 10 key vocabulary words
✔️ 15 vocabulary exercises
✔️ A Bonus Language Focus or Extra Reading
✅ In the 30 day challenge we cover the topic of Business English from multiple perspectives.
✅ The audio clips are taken from 3 interviews with native speakers. We study clips from each interview for 10 days.
✅ At the end of each day, you have the option to take some bonus lessons (included in the price):
🎁 Language Focus (15 total) - extra information on business and spoken English.
🎁 Extra Reading (15 total) - extra information on cultural business aspects.
✅ Each day there is a comments section that you can use to communicate with me and my teachers. You can ask questions, clarify doubts, and request feedback.
I have done all the work for you, so all you need to do is attend each day to see results! It's all ready for you!
Here's Everything You're Going to Get With The Business English Listening Challenge:
#1 - 30 REAL business conversation audios (VALUE: $90)
#2 - 600 multiple-choice exercises (VALUE: $99)
#3 - 90 transcription exercises (VALUE: $90)
#4 - 30 gap-fill exercises (VALUE: $30)
#5 - 300+ new vocabulary words (VALUE: $30)
#6 - 30 language focus & extra reading lessons (VALUE: $120)
#7 - Daily teacher contact and feedback (VALUE: $50)
#8 - Digital Certificate of Completion (VALUE: $10)
#9 - Lifetime Access to course content (VALUE: Priceless)
Total Value: $519
Join Today For $129

LOOK AT WHAT MY LOVELY STUDENTS HAVE SAID
ABOUT MY CHALLENGES:

Are you ready to join?
Just remember these 4 points:
The challenge starts straight after you purchase, but you can take the lessons at your own pace.
You get 1 lesson each day, for 30 days.
You get 45 day access to the challenge community.
You need to dedicate 15-30 minutes per day.


Frequently Asked Questions:
What if I don't like the challenge?
I offer a risk-free, 30-day refund guarantee on all of my courses. If you don't like the course, I will refund you.
What English level is this challenge for?
This challenge is suitable for intermediate to advanced students.
How long do I have to access the challenge?
You have lifetime access!
Can I retake the quizzes?
Yes, you can retake the quizzes as many times as you like.
Does this challenge give a certificate of completion?
Yes, upon completion I give you a certificate of completion.
When does the challenge start?
The challenge starts straight after you purchase it. However, you can take the challenge at your own pace.
I am not ready to take the challenge. Can I take it later?
As you have lifetime access you can buy the course now, and take it later when you are ready.
Can I pay in my own currency?
All of my courses are charged in dollars, however you can pay by credit/debit card or PayPal, and your bank will change this into your currency for you.
How much is this challenge in my currency?
This challenge is $129. You can check your currency conversion rate on xe.com.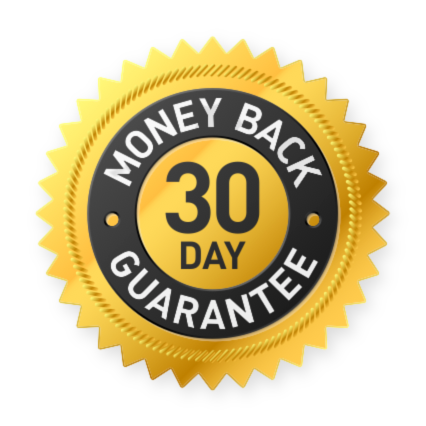 100% Risk Free
My relationship with my students is built on trust. I offer a 30-day 100% money back guarantee on all courses. If you don't like it before you complete 20% I will give you a refund, I want to help you, and I want you to be happy!